News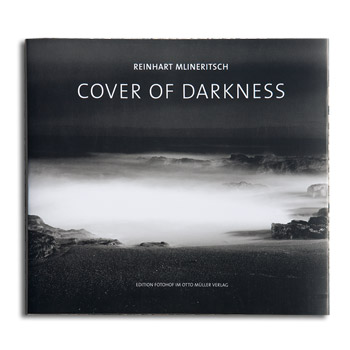 COVER OF DARKNESS
ONE OF THE MOST BEAUTIFUL AUSTRIAN BOOKS FOR 2007
The prize The Most Beautiful Austrian Books of 2007 awards the best titles from the Austrian book production of last year. 199 participants looked in 2007 for one of the desired price as most beautiful book . The criteria for choosing is the excellent graphic design and the quality of manufacture.

Reinhart Mlineritsch COVER OF DARKNESS could convince the jury in the category art and photo books. The 20th February the Austrian minister for instruction, arts and culture, Claudia Schmid and the president of the Austrian bookstores association, Alexander Potyka consigned the attests in Palais Niederoesterreich in Vienna.

The awarded Austrian books can compete internationally with the Most Beautiful Books of the World. We are happy about the presentation in local and international expositions of The Most Beautiful Books in Leipzig, Frankfurt and Vienna, as in the Austrian Bookweeks.
Reinhart Mlineritsch: COVER OF DARKNESS, Fotografien
With text by Anselm Wagner
Edition Fotohof im Otto Müller Verlag, Salzburg 2007, volume 33
Edited by Kurt Kaindl
108 pages, 100 photographies, hardcover, 31 x 27 cm
Text in german and english